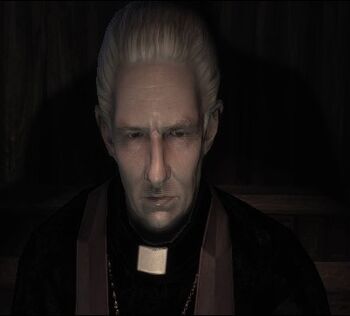 Father Lagel is a priest of the Winter Hill diocese and a colleague of Dicosimo. He first appears as McGuffin is confessing to him and revealing the troubles of the Wagner family. Along with Father Dicosimo, he is thrown out of the Wagner estate by Fabius when he tries to investigate. He and Dicosimo are last met by Lucius in their attempt to exorcise him in chapter 18.
Ad blocker interference detected!
Wikia is a free-to-use site that makes money from advertising. We have a modified experience for viewers using ad blockers

Wikia is not accessible if you've made further modifications. Remove the custom ad blocker rule(s) and the page will load as expected.