James is Lucius' private tutor, teaching him a range of subjects from Mathematics to Biology and art.
He can be found in the classroom at the top floor in the eastern wing, close to Charles' office. As the chapters unfold, he takes notice of Lucius' increasingly disturbing drawings and informs Nancy of this worrying aspect of the boy's development.
Despite James being polite and reasonably good-natured, Lucius is not very fond of him and particularly dislikes the math lessons.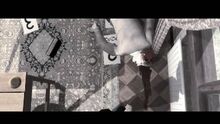 James is last seen in the chapter "Shot for education".
Ad blocker interference detected!
Wikia is a free-to-use site that makes money from advertising. We have a modified experience for viewers using ad blockers

Wikia is not accessible if you've made further modifications. Remove the custom ad blocker rule(s) and the page will load as expected.