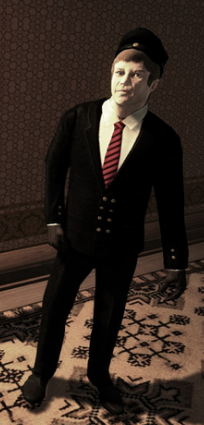 Michael is the personal driver of Charles Wagner. He is an amateur musician who ocasionally plays and records jazz music with his band. He insists that Will listen to his music, despite his polite protests.
Notes
Michael is one of the two victims (the other being Agnes) who is marked with a cardinal sin. In his case, it's sloth, written in blood on the garage wall when Lucius sees him for the first time in chapter 14.
Chores
Michael tasks Lucius with the unique chore of finding one of his lost cassettes.